Hi, I'm Lauren!
If you stumbled upon my space on the Internet, welcome.
I'm an avid yogi, reader, and writer currently living in Maryland.
I also eat a lot of plants and like to document my creations to share!
Flora & Vino promotes healthy and balanced living through a whole foods diet. All of my recipes are plant-based and made with real ingredients. Many of them are also refined-sugar-free, gluten-free, and oil-free. I try to keep my recipe ingredients to a minimum because whole foods are delicious as-is. I'm just here to play mix and match!
I've been plant-based since 2013, when I decided to go vegan to correct high cholesterol.
At first, I did vegan the "convenient" way—stocking up on prepackaged frozen meals and snacks, thinking vegan choices were synonymous with healthy choices.
Not always, friends.
My cholesterol went down, but I found myself stuck in a rut of the same foods day after day.
Mealtime was a monotonous march to the same end each day. Snooze.
So I slowly began to teach myself to cook using seasonal whole foods ingredients.
I was amazed by how good everything tasted and how good I felt preparing my own meals steeped in simplicity.
I wanted to share my newfound love of plants with everyone.
Naturally, I was inspired to start an Instagram account to share my pretty plates and bowls with other plant lovers on the 'gram.
In 2017, I decided that all of that typing on Instagram just wasn't working for me, so I launched Flora & Vino. On my website, you'll find easy plant-based recipes with lots of flavor and short ingredient lists. These are the kinds of recipes I was looking for when I first went vegan, from easy one-pan meals to power bowls to sweets & treats that parallel as both healthy desserts and nutritious snacks.
I love how this space and industry combine both my art background and writing background to create narratives around design and food that you can (hopefully) relate to.
And here we are today, lots of plants later, and I couldn't be happier that you're here with me.
Back in 2013, when I first considered starting a blog, I left a comment on another blogger's page asking for advice.
What she told me has become my mission statement.
She told me that her goal for each day was to put something beautiful out into the world, whether that was a pretty food photo, a witty blog post, or simply a thoughtful note to a friend.
I love this idea of continual creation and giving back.
What I ultimately hope to do with Flora & Vino is to create something that inspires you.
Maybe it's a yummy plant-based meal, maybe it's a striking color-blocked photo, or maybe it's an anecdote that makes you chuckle.
Whatever it is, I want to give back to you, friend, so that you can turn around and do the same.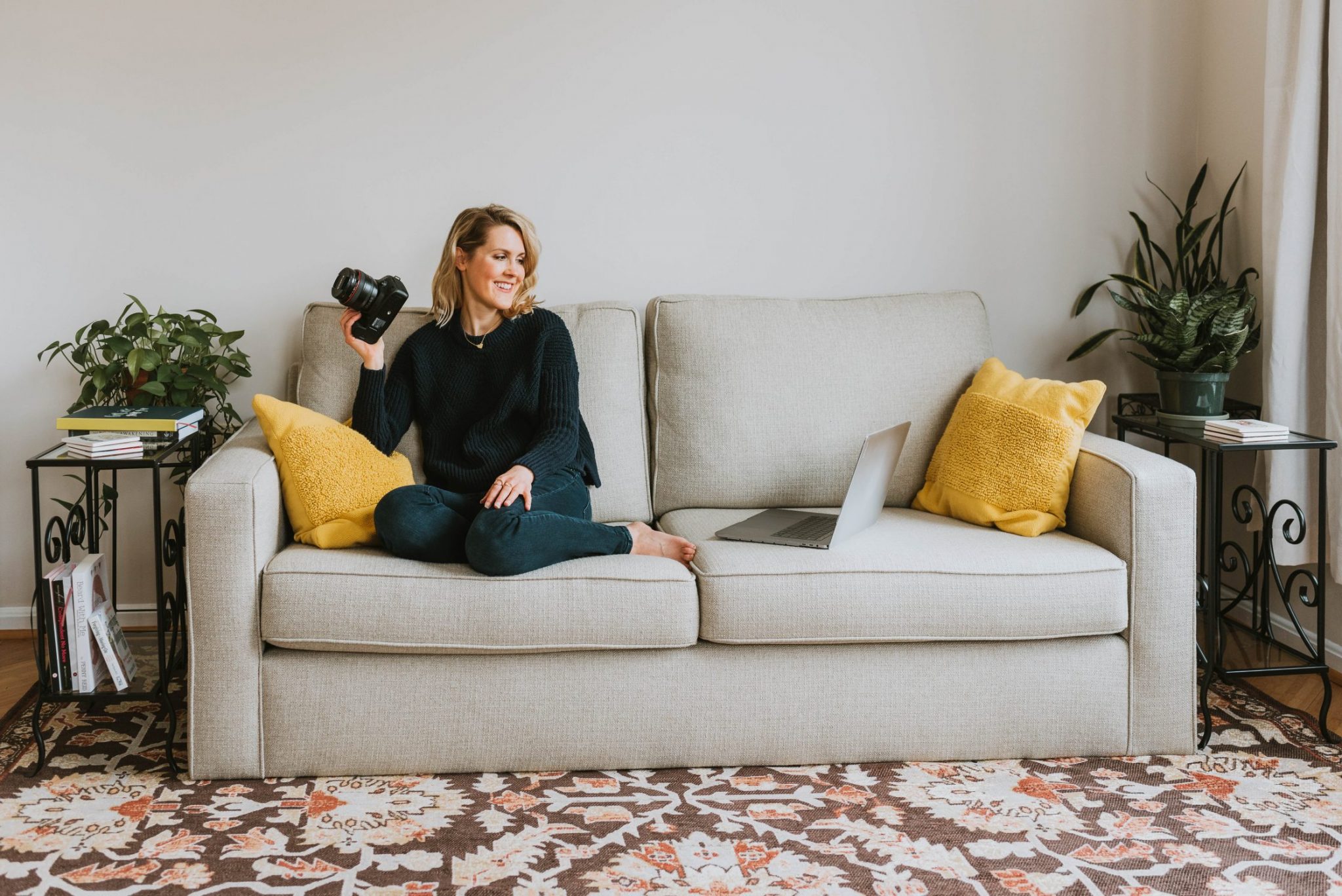 XO, Lauren