I love my  Avocado Mattress Natural Wood Bed Frame made from 100% reclaimed wood and finished in Rustic Raw with a zero-VOC sealant!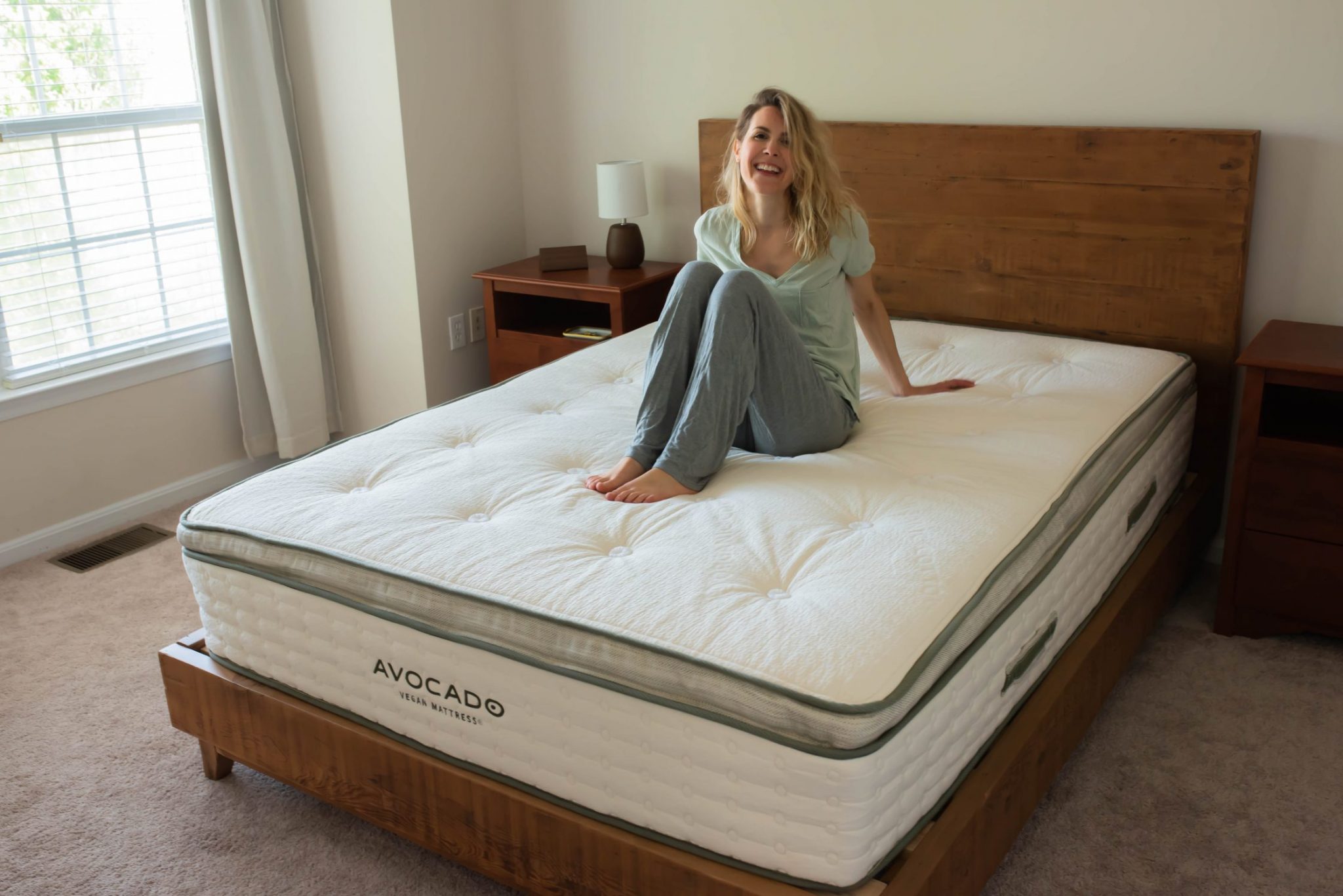 In March of this year I received my last big delivery before quarantine back when COVID was just a hushed whisper on the news.
I'm honestly *so* glad that I received my Natural Wood Bed Frame before we went into full quarantine here in Virginia.
The delivery guys assembled in quickly and easily in less than 10 minutes and left me with a beautiful solid piece of natural wood furniture to rest on.
When it seemed like the whole world was hunkering down, I was able to crawl into bed and sleep on a sturdy sustainable foundation!
So, I shared a bit about my decision to try a natural wood bed frame on Instagram and promised to share my thoughts in a blog post.
The Avocado Mattress Natural Wood Bed Frame features reclaimed wood, eco-conscious materials, and environmentally conscious manufacturing.
It's the perfect planked beginning to your sleep scenario.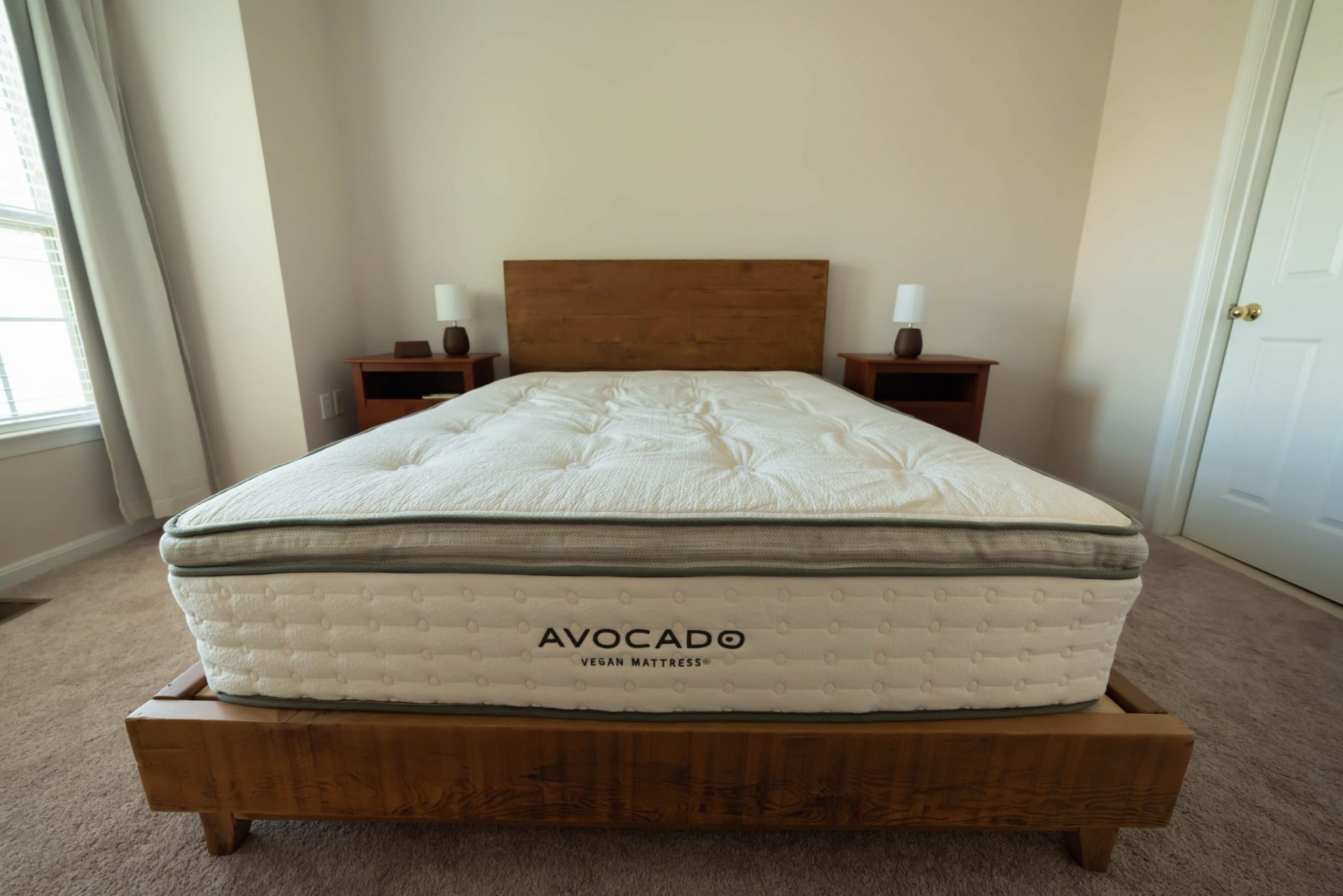 I love the design of this bed frame!
It's minimalistic, sleek, and functional with a rustic vintage flair.
The Natural Wood Bed Frame is made in California along with Avocado mattress's other products.
The bed frame features clean, modern lines that complement its vintage aesthetic.
Avocado Mattress handcrafts their furniture to meet the highest standards of safety and environmental responsibility.
This means they rescue perfectly imperfect Douglas fir from local sources in California and use that wood to fashion into stylish sleek bed frames.
All of the reclaimed wood used in the Avocado Mattress Natural Wood Bed Frame is solid, stylish, and totally unique.
No MDF or particle board is used in the process; just real, solid wood.
The result is an heirloom-quality piece of furniture that is enhanced with the natural wear and tear of the wood!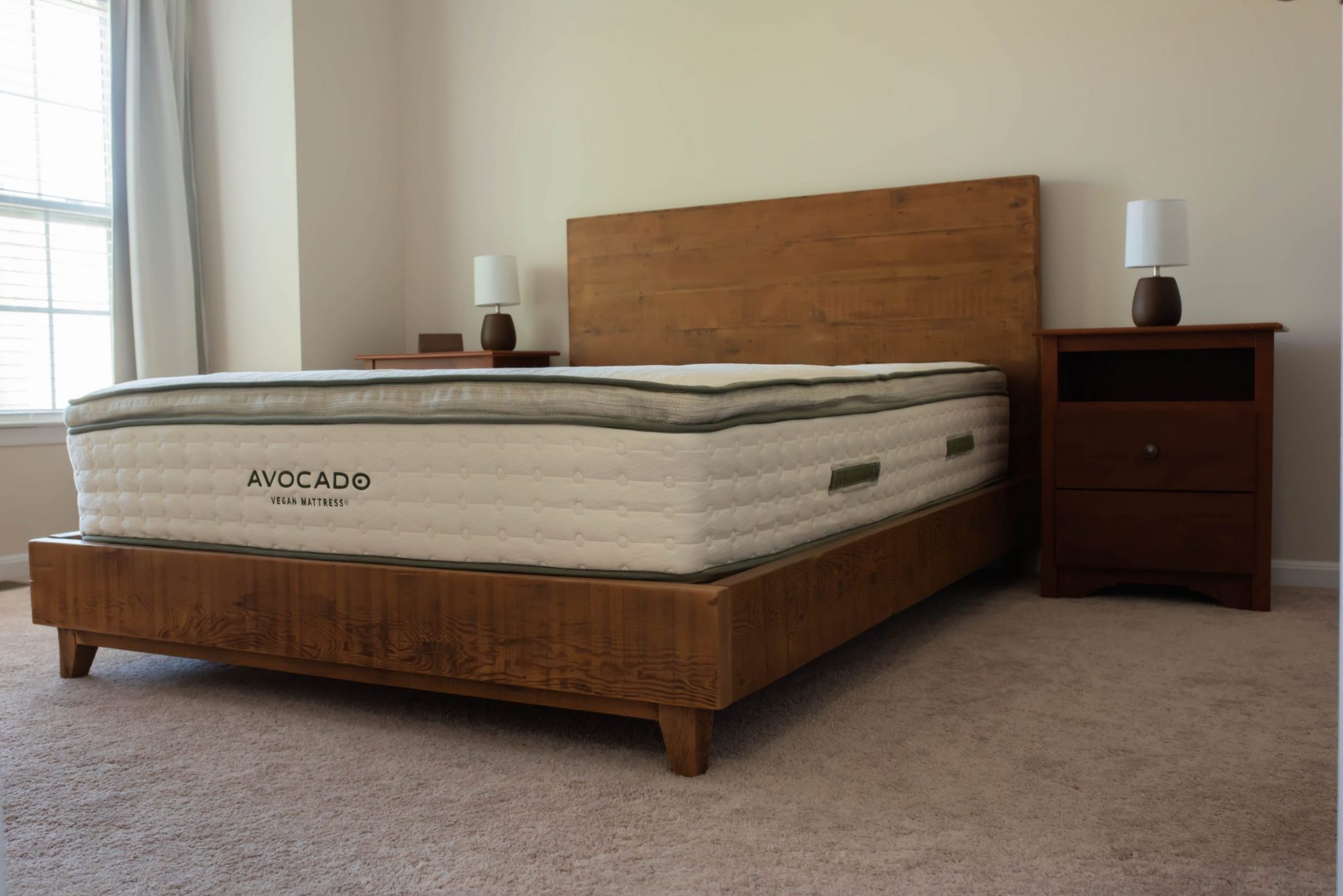 You might have thought a lot about green mattresses, but have you considered healthier options when it comes to your bed frame?
I was recently unaware of vast difference in treatment between commercial furniture and the process behind my Natural Wood Bed Frame.
Furniture paints and finishes are among the leading causes of indoor air pollution because they emit VOCs (Volatile Organic Compounds).
The particle boards commonly used in furniture construction often contain known carcinogens, such as Urea-formaldehyde or Phenol-formaldehyde.
Gross.
The Avocado Mattress Natural Wood Bed Frame uses none of these materials!
As members of the Sustainable Furnishings Council, Avocado Mattress bed frames step towards a healthier, environmental-friendly living.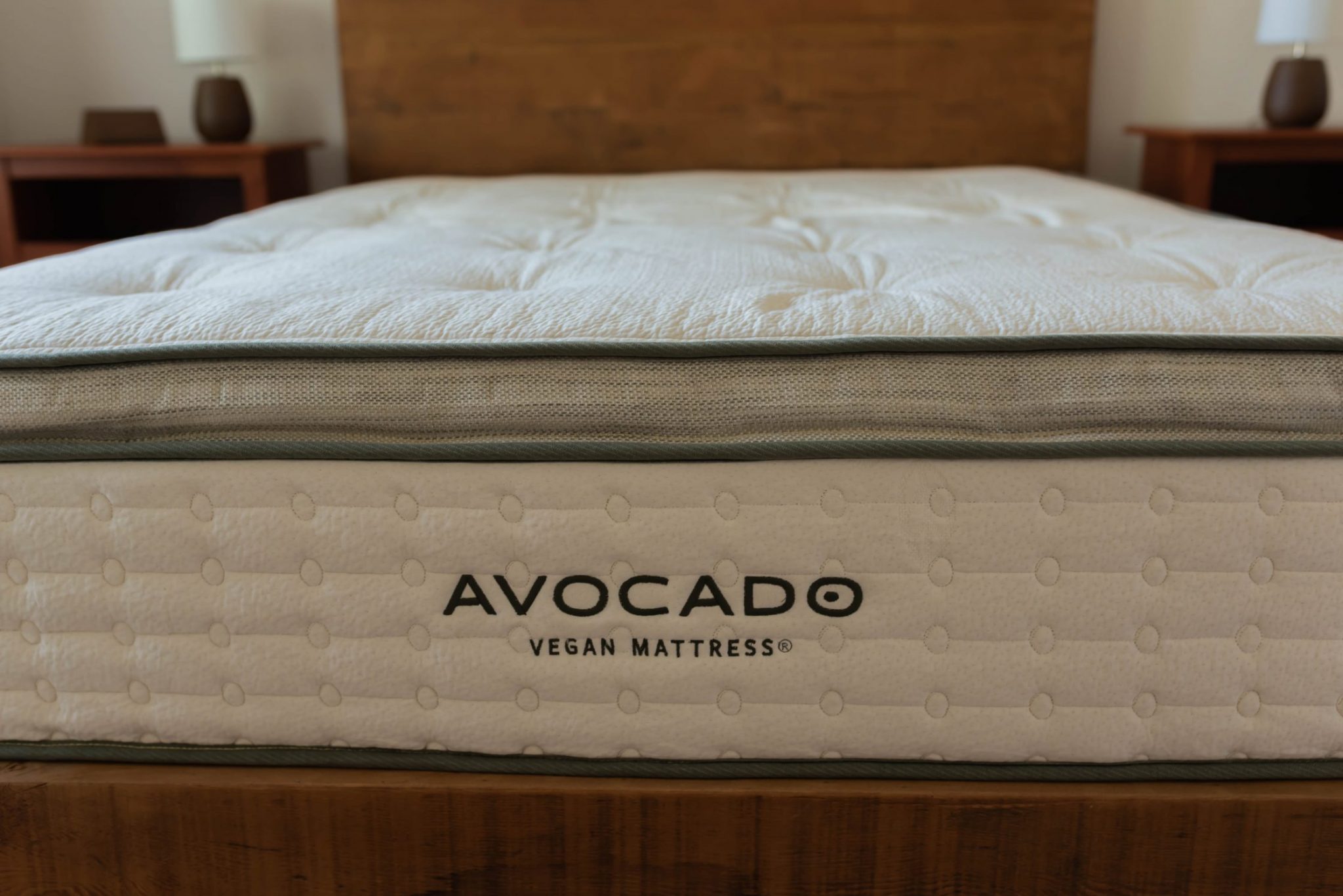 Aaaaaaand, these bed frames are eco-friendly!
Huzzah!
No trees were harmed in the manufacturing of our furniture, which in turn, helps to protect our natural resources, reduce waste, and promote sustainability.
Much of the wood used in the bed-frame construction is reclaimed from buildings constructed 50 to 100 years ago.
This dense-grain, old-growth material, reclaimed wood is harder and more durable than any new lumber on the market, making for a super sturdy bed foundation!
Because no trees are cut down or transported to a mill, their process avoids wood waste and emissions associated with the logging, transport, and processing of new wood.
All of the woods used are certified by the Forest Stewardship Council (FSC)!
Try pairing your Avocado Green Mattress with a Natural Wood Bed Frame for a green sleep situation that you can trust to be comfortable, clean, and green.
Your mattress fits perfectly on top of sturdy wood planks for a naturally supported sleep.
To read about my experience with Avocado Green Mattress, check out My Avocado Mattress post.
Together, they form a sleep system that's supportive, safe, and responsible — better for you and the environment.
If you aren't in the market for a new bed frame just yet, that's OK!
This post is here to spread awareness about the awesome options and support to the brand that makes them possible.
XOXO Lauren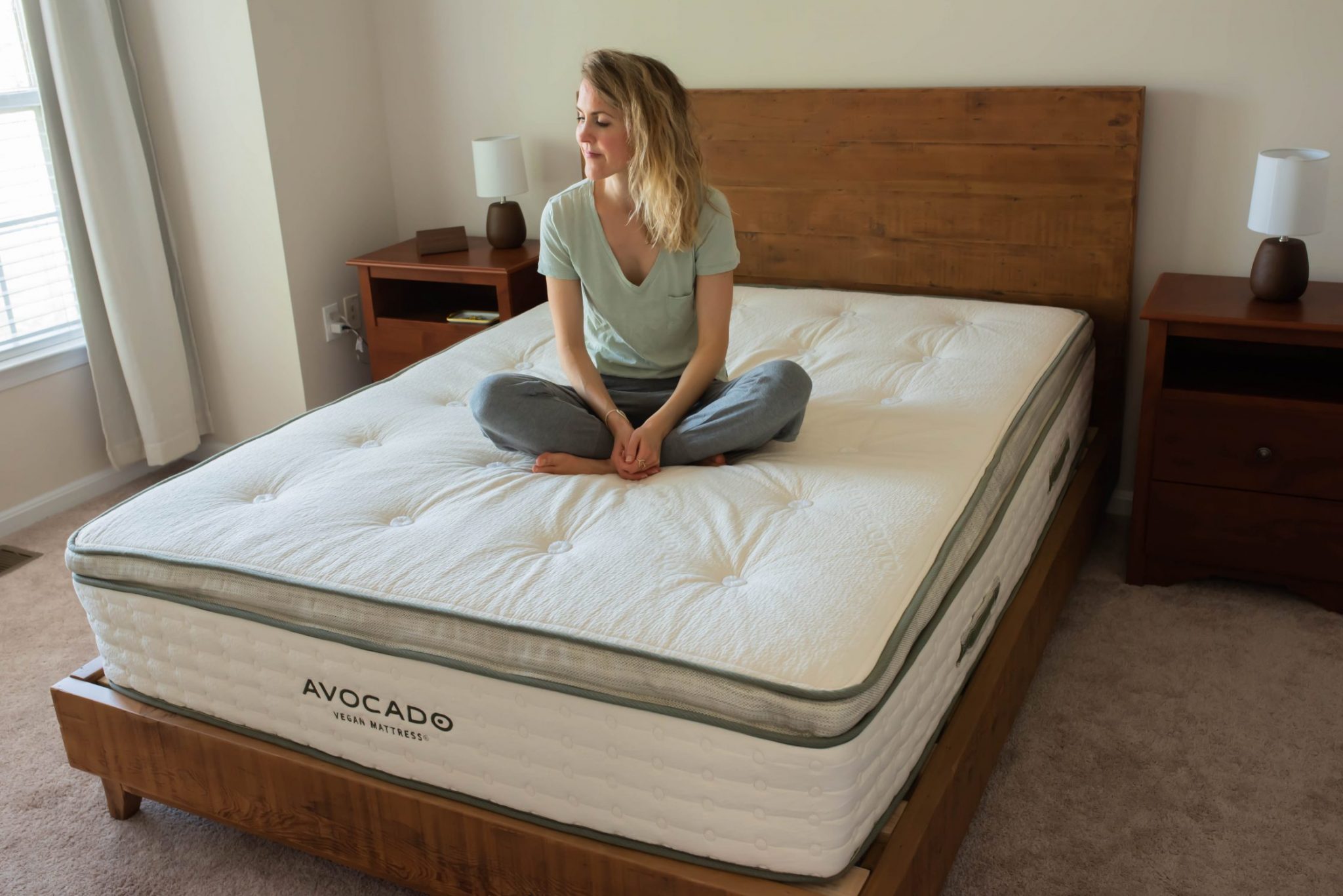 This post is brought to you by Avocado Mattress, but all words are my own. Thanks for supporting the sponsors that keep me well-rested!