Golden oats with butternut squash and warming spices! Perfect for a cozy breakfast. Best served with fresh blueberries and a spoonful of cashew butter.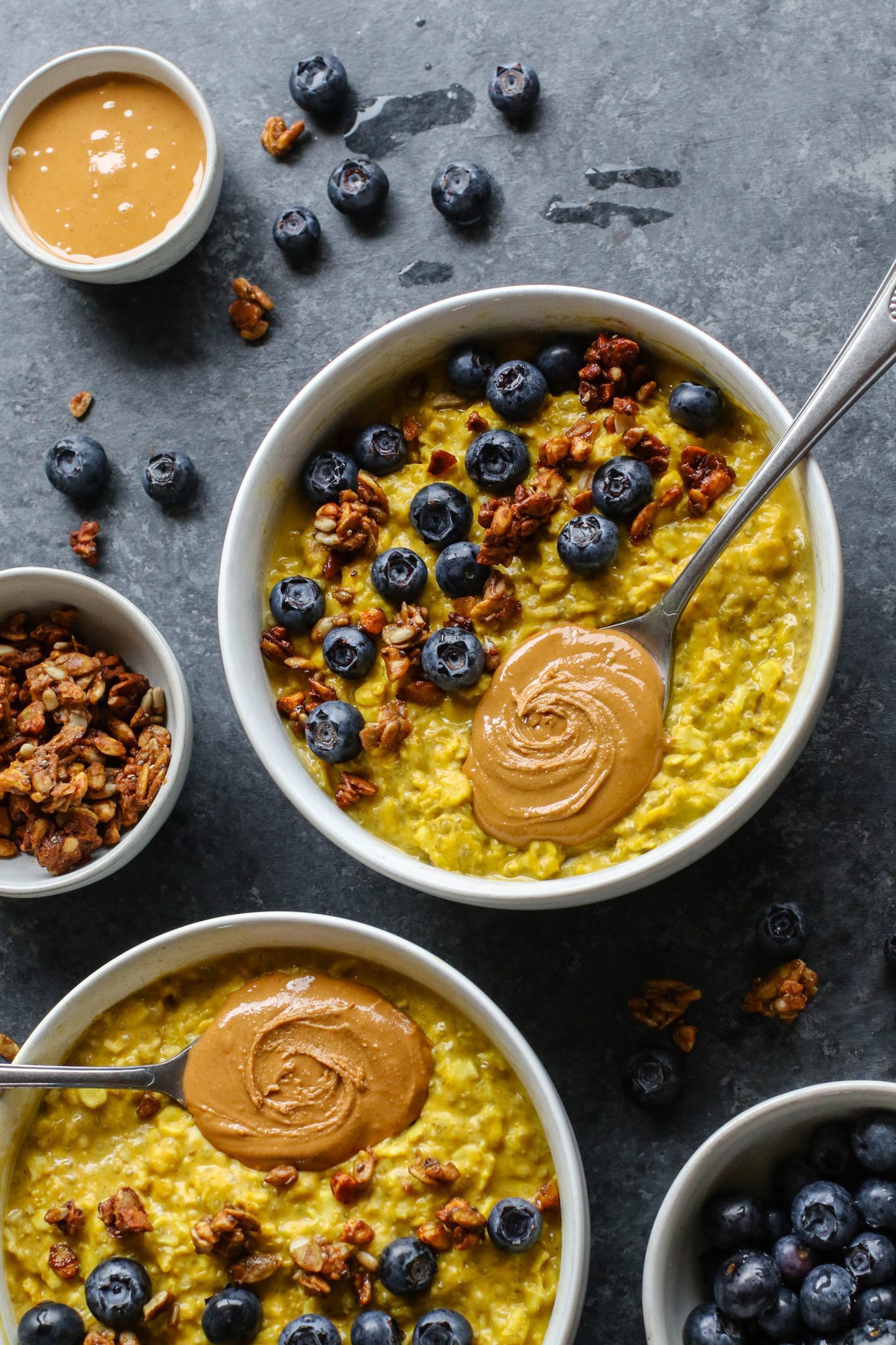 I have a small fridge that is constantly overflowing with all of my recipe creation leftovers, hummus containers, resealable bags of superfoods, and fresh produce.
If you open the door, be prepared for an avocado or a tomato or some sort of veg to come tumbling out.
Enter at your own risk.
Hardhats welcome.
In this case, I had a good amount of leftover butternut squash purée looking a bit forlorn and loveless.
And you know what we do with leftover veggies here at F&V…we show them all of the love.
These gorgeous Golden Oats with Blueberries & Cashew Butter taste just as good as they look.
Who's ready to turn their breakfast into gold?
…