Beet balls that are vegan, gluten free, an oil-free. Serve as an appetizer or in a big bowl of your favorite roasted veggies. Drizzle with oil-free tahini dressing!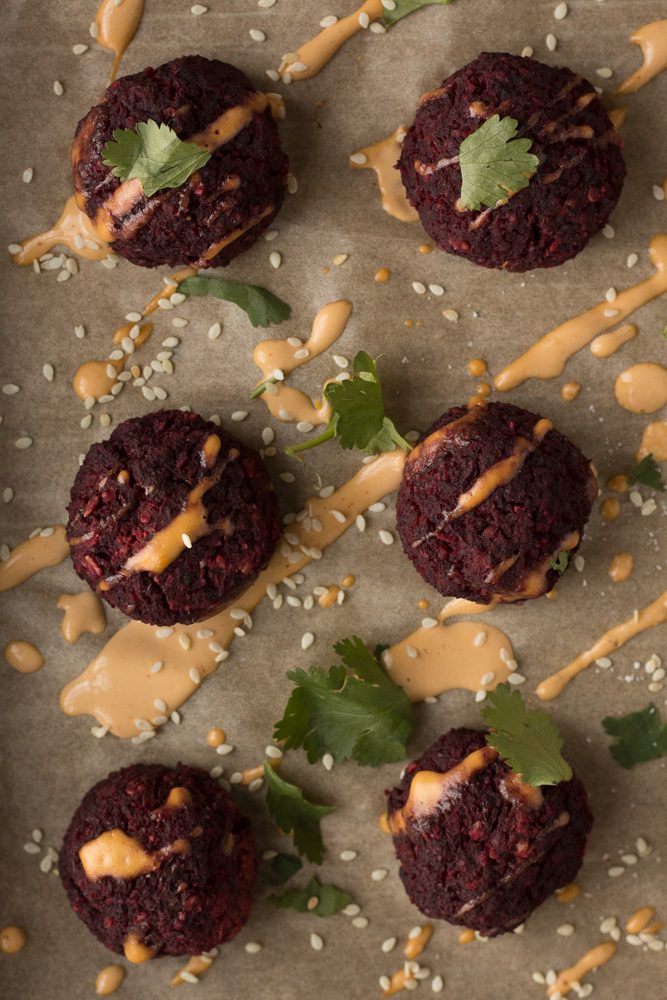 Whenever we go out, there's always something I can eat.
It might not be the most appealing thing in the world, and more often than not it will be plain greens, raw veggies, or fries, but it's something I can munch on to be social while I'm daydreaming about the giant glow bowl waiting on me for when I get home.
…