Easy 6-ingredient creamy cauliflower dip that's oil-free, legume-free, and perfect for pairing with your favorite veggie chips!
Hi guys!
I didn't go grocery shopping over the weekend like I always do, and it honestly surprised me how much lighter I felt when I woke up yesterday with hardly anything in the fridge.
Yes, bare fridges make me happy, in the same sort of the way a blank page makes me happy.
Instead of being dangerously full of fresh produce, it's packed with potential.
Can you sense it?
The potential for perfectly stacked jars of Creamy Cauliflower Dip, y'all.
The 6-ingredient vegan, paleo, and oil-free veg-centric dip you need in your fridge and life ASAP.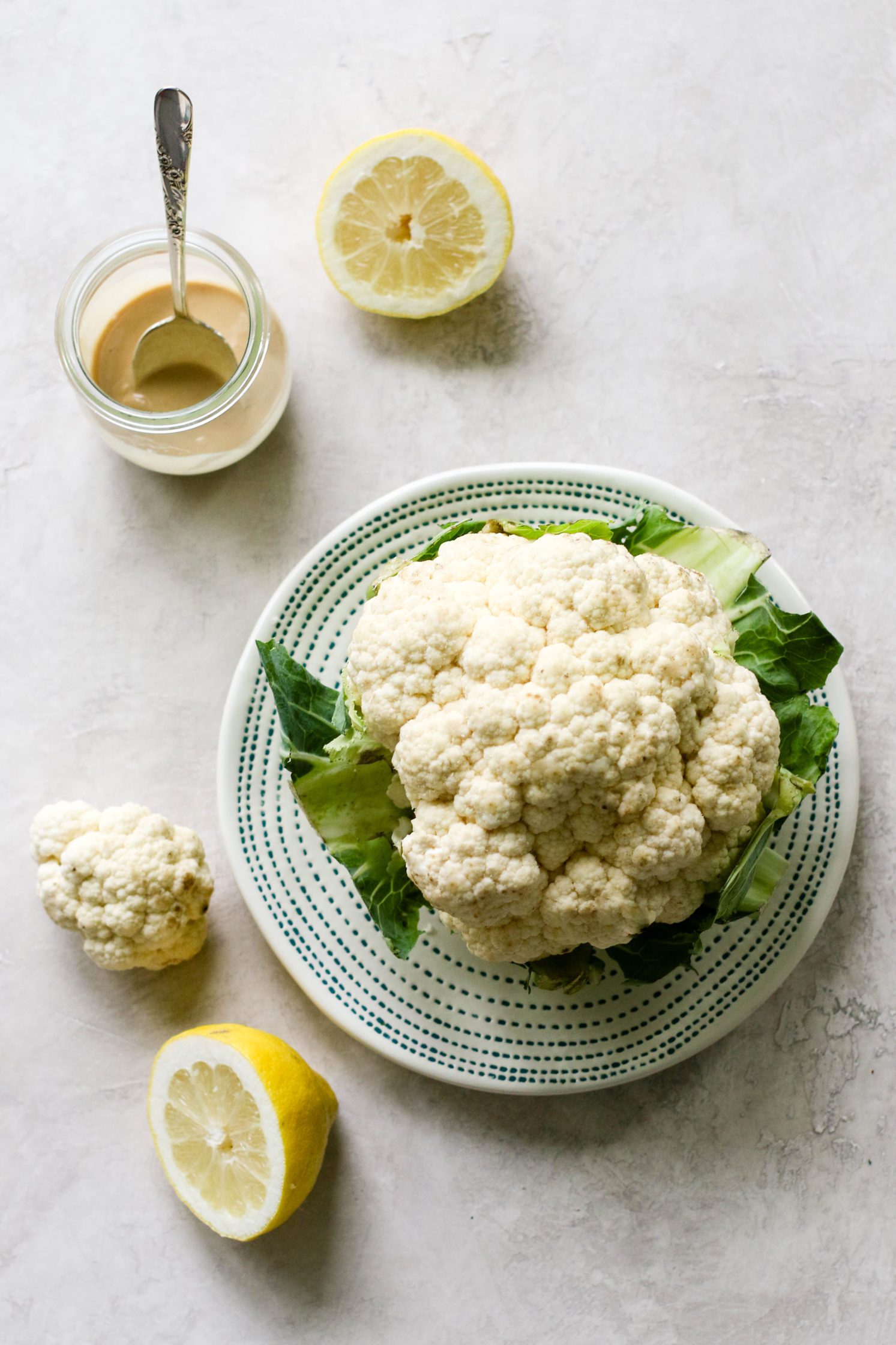 In my bare bones fridge, I was able to finally see the head of cauliflower hanging out in the back corner, thinking it was a goner.
So here's the thing.
I always buy a head of cauliflower at the store just to have on hand, much like I do most vegetables and produce that I tend to use on a regular basis.
I buy them on autopilot because I always do, more out of fear of not having them than excitement at having them.
But that empty fridge blissful feeling made me realize that I need to be a bit more mindful of what I'm bringing into the house, and make sure everything has a purpose.
So I gave that cauliflower a purpose!
You know those days in the kitchen when you sort of throw things in a blender with a blasé attitude?
That was me yesterday with this Creamy Cauliflower Dip.
I steamed up the cauliflower, tossed it in the blender with lemon, tahini, and garlic, and hit blend.
Seconds later, I had a silky smooth dip that I couldn't help but eat by the spoonfuls.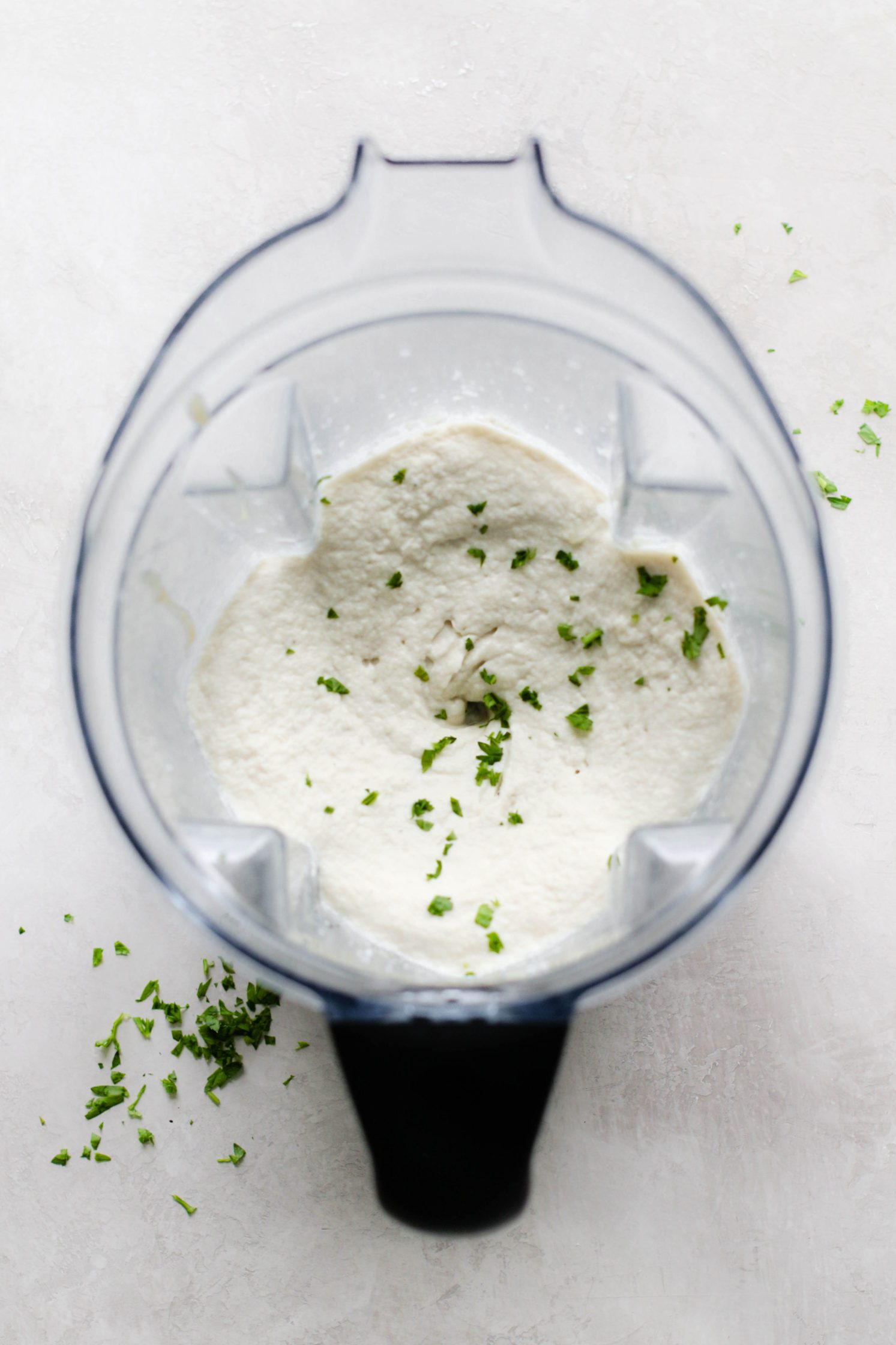 You know what else besides bare fridges makes me happy?
You see what I did there?
Pun totally intended.
These Bare Snacks Beet Chips are something out of a dream, friends.
They're only two ingredients– beets and sea salt baked to crispy sweet perfection.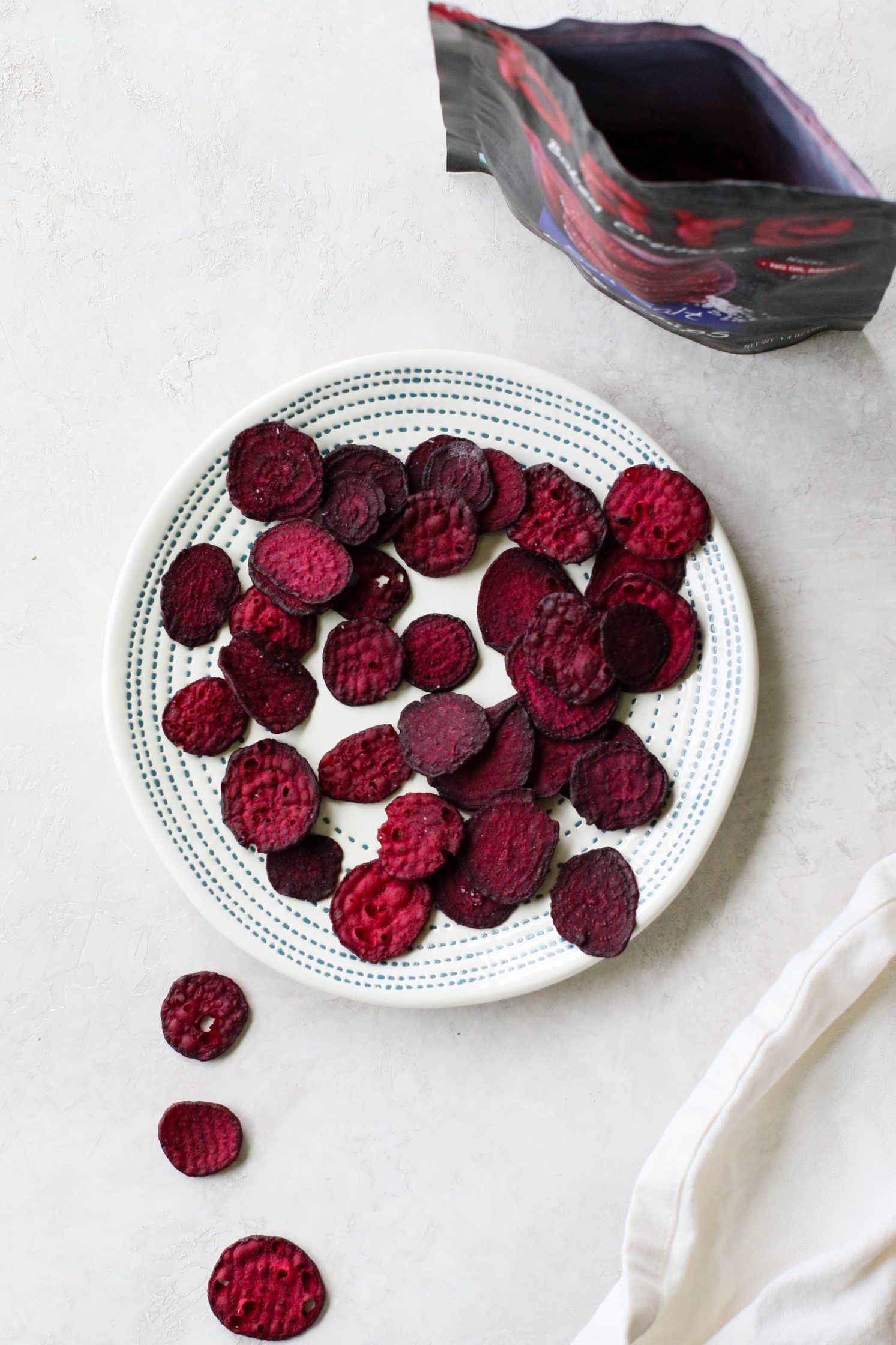 Until now, I thought these beet chips and hummus were the perfect match.
But now that Cauliflower Dip is in the picture…hashtag veggie love triangle.
You're going to love the pairing of sweet earthy beets with this creamy cauliflower based spread!
I almost called it cauliflower hummus, because it sort of follows the same procedure as a hummus recipe would, without the legumes.
Cauliflower, tahini, lemon juice, and garlic.
That's it!
But after tasting it I decided it spoke to me more as a dip than a hummus.
You can call it whatever you want– it's good stuff.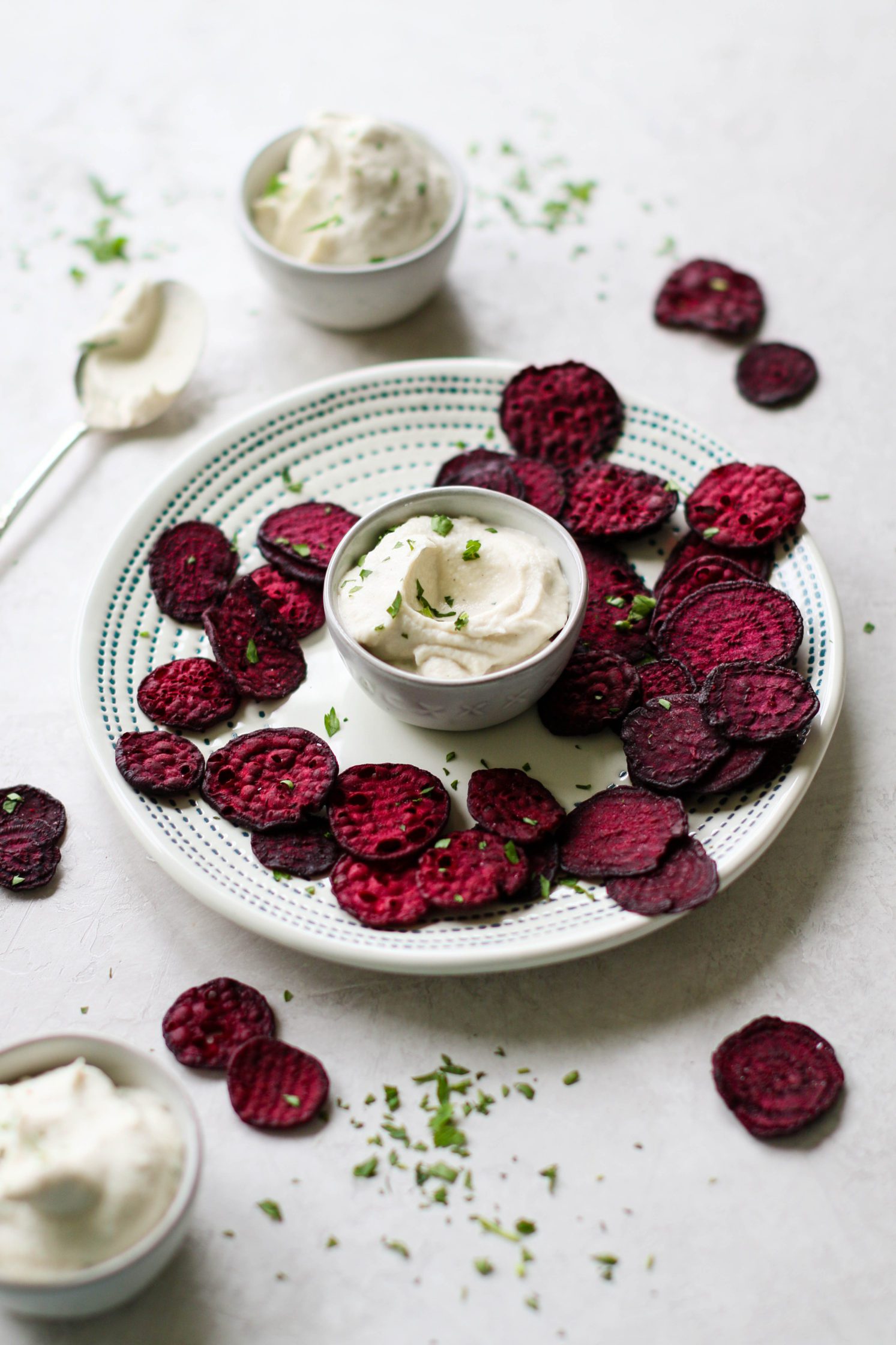 I steamed my cauliflower for an easy addition, but you could also try roasting the cauliflower here first for more of a rich, smoky variation that sounds perfect for colder weather!
It's smooth and fluffy, with the perfect balance of creamy tahini and tart lemon.
I love how light the consistency is, almost like a fluffy whipped cauliflower cream.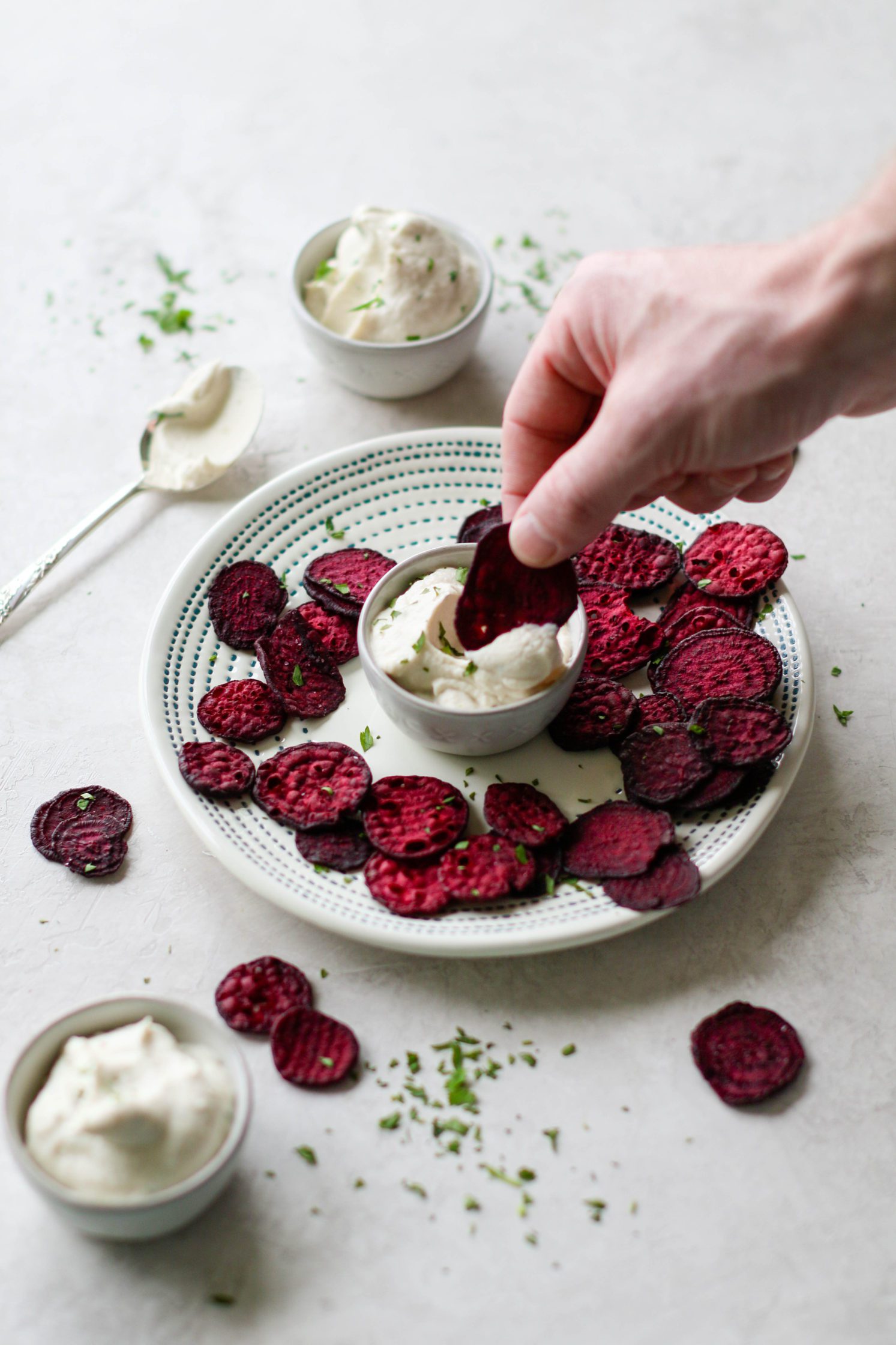 At restaurants, I always disappoint the chef by asking for minimal seasoning, spices, and salt.
So it's no surprise that I love this Cauliflower Dip with a bit of Himalayan sea salt and black pepper and not a whole lot else.
It's totally adaptable to your preference, though!
Try adding 1/2 tsp or more of your favorite spice, or spoonful of nutritional yeast for a "cheesy" flavor.
I like to let mine chill for several hours for the flavors to meld, but you can enjoy it either warm or cold, depending on your mood and the season!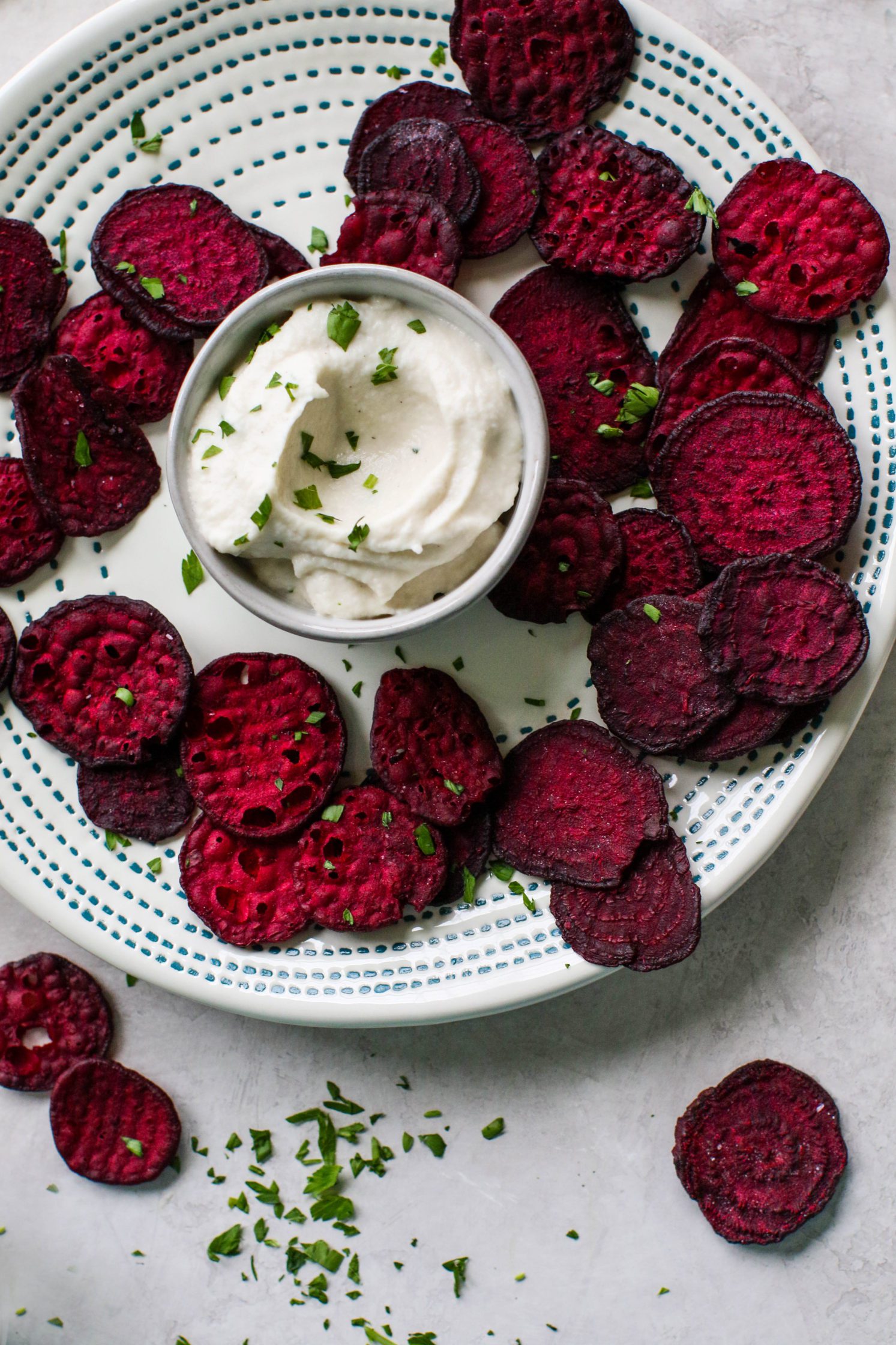 Enjoy this Creamy Cauliflower Dip whenever you want a simple dip that's different!
It's great to have on hand in the fridge as an alternative to hummus or guacamole.
I think it would be fun to make the perfect appetizer for a party or anytime you're entertaining.
Just don't tell your guests what the base is until after they've finished half the spread.
Pair it with beet chips or your your favorites sliced veggies, crackers, or chips!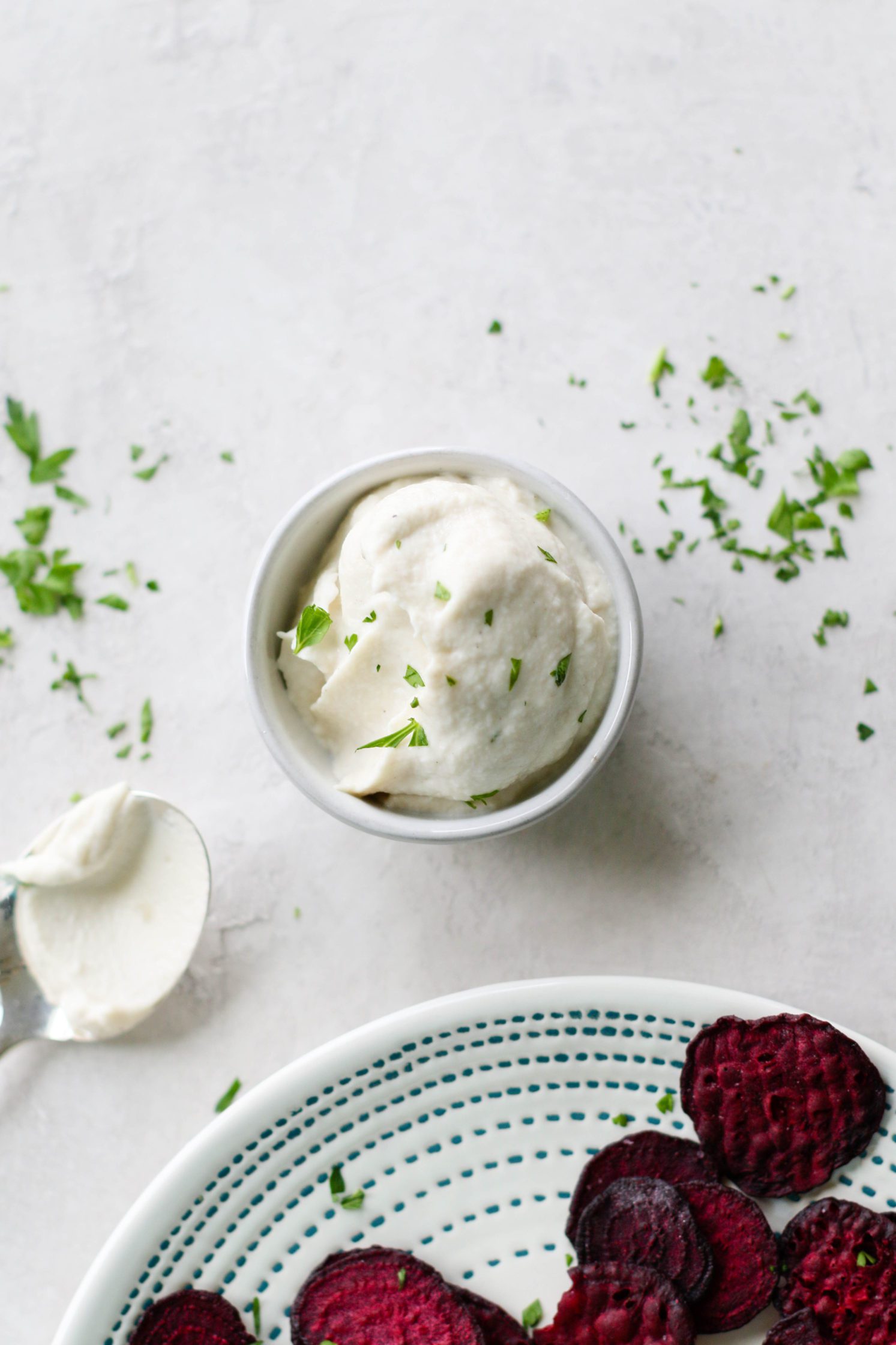 If you make this Creamy Cauliflower Dip, let me know!
Be sure to leave me a comment, rating, and review so I can use your feedback to create more yums.
Give me a shout on Instagram and use #floraandvino to show me your creations.
Check out my Pinterest page to pin more recipes like this one to make later.
For more fun dips and spreads, check out my Perfect 5-Ingredient Guacamole, Easy Raw Cashew Cheese, Date-Sweetened Dark Chocolate Hummus, Low Sugar Pumpkin Apple Butter, and Oil Free Roasted Red Pepper Hummus.
XO Lauren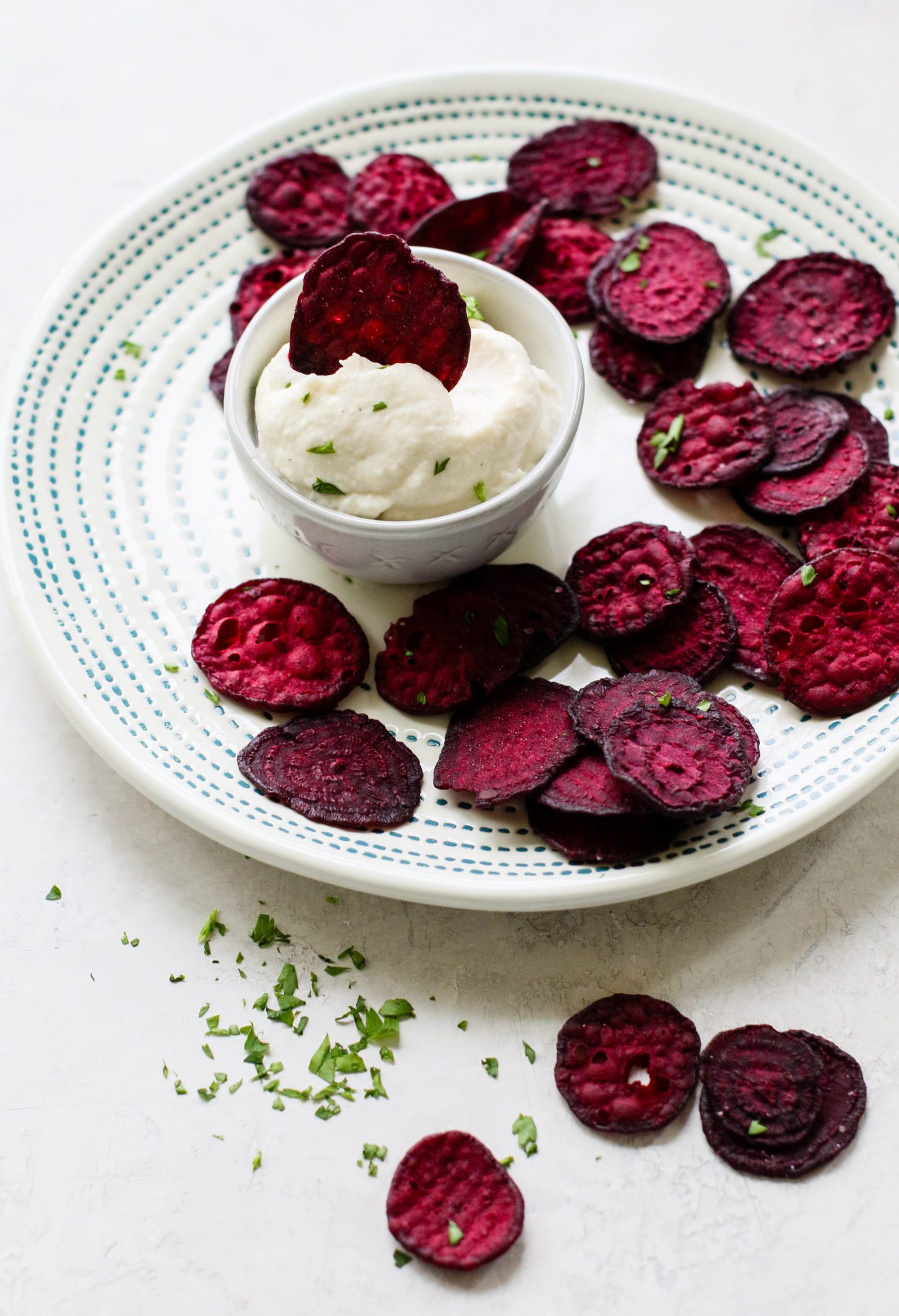 Print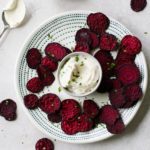 Creamy Cauliflower Dip
---
Author:

Total Time:

20 mins

Yield:

~2 cups

Diet:

Vegan
Description
Easy 6-ingredient creamy cauliflower dip that's oil-free, legume-free, and perfect for pairing with your favorite veggie chips!
---
1

head cauliflower (or sub

one

bag frozen cauliflower florets)

1/4 cup

runny tahini

1/4 tsp

garlic powder

1

lemon, squeezed (~

2 TBSP

lemon juice)
Himalayan sea salt
Black pepper
optional– serve with minced herbs like parsley or cilantro
optional– dash of cumin, paprika, cayenne, turmeric, curry powder, or your favorite spice!
optional– 1 TBSP of nutritional yeast for a "cheezy" flavor

1

bag Bare Snacks Beet Chips
---
Instructions
Wash and rinse the head of cauliflower and chop it into florets.
Add the cauliflower to a steamer basket or boiling water and cook for 8-10 minutes, until it's soft and fork tender.
Drain the cooked cauliflower well and allow it to cool slightly, then transfer the florets to a blender with the tahini, garlic powder, and lemon juice and a pinch of Himalayan sea salt and black pepper.
Blend everything until it's smooth and creamy, then taste the mixture and add more lemon, garlic, salt and pepper to taste. At this time, you can add in 1/2 tsp of your favorite spice, too! I like to do a mix of cumin and paprika.
Serve the cauliflower dip warm or chill in the fridge for 1-2 hours to allow the flavors to combine. Garnish the dip with fresh herbs and veggie chips or crackers! Store leftover cauliflower dip in the refrigerator for up to one week.
Prep Time:

10 mins

Cook Time:

10 mins

Category:

Snack, Dip, Spread

Method:

Stovetop, Blender

Cuisine:

Vegan, Paleo, Gluten-Free, Grain-Free, Oil-Free
This post is brought to you by Bare Snacks, but all words and eats are my own. Thanks for supporting the sponsors that keep me hungry!