Adzuki bean bowl served with creamy coconut quinoa, sweet pineapple salsa, and spicy kimchi. Perfect for meal prep and easy workweek entrees!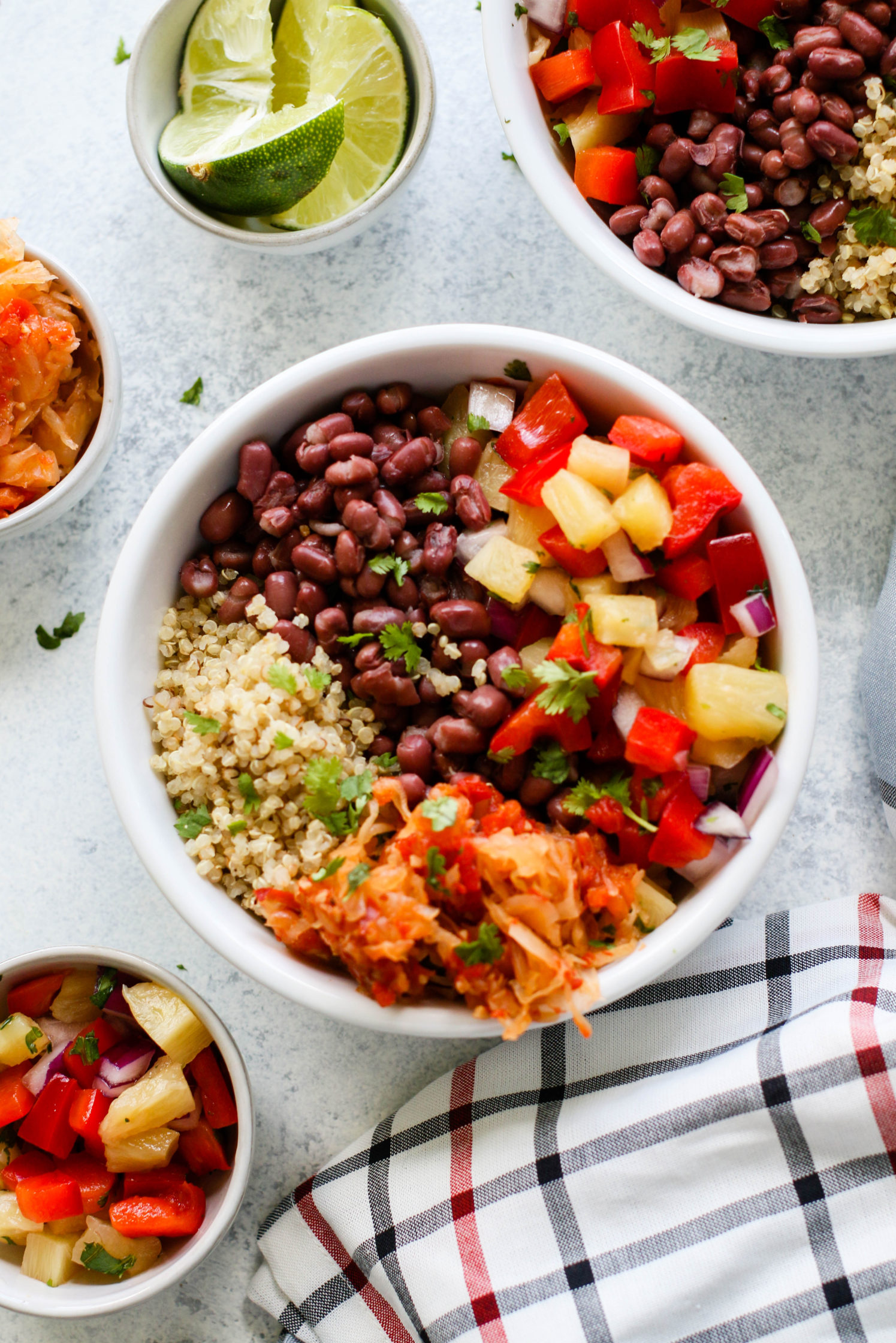 Sometimes you have to write to determine exactly what you're writing about, right?
Well, I'm writing to you for the first time from my new standing desk, shuffling my weight from side side with a view overlooking the neighborhoood.
I finally took the plunge and ordered one for studio purposes and I'm loving drooling over photos at eye level.
Also, I wanted to offer up this Adzuki Bean Bowl with Pineapple Salsa.
I know you're dying to get on eye-level with this bowl, too, that's packed with protein, probiotics, and tropical vibes.
This fresh plant-based bowl is exactly what you need to make the end of summer taste a little sweeter!
…